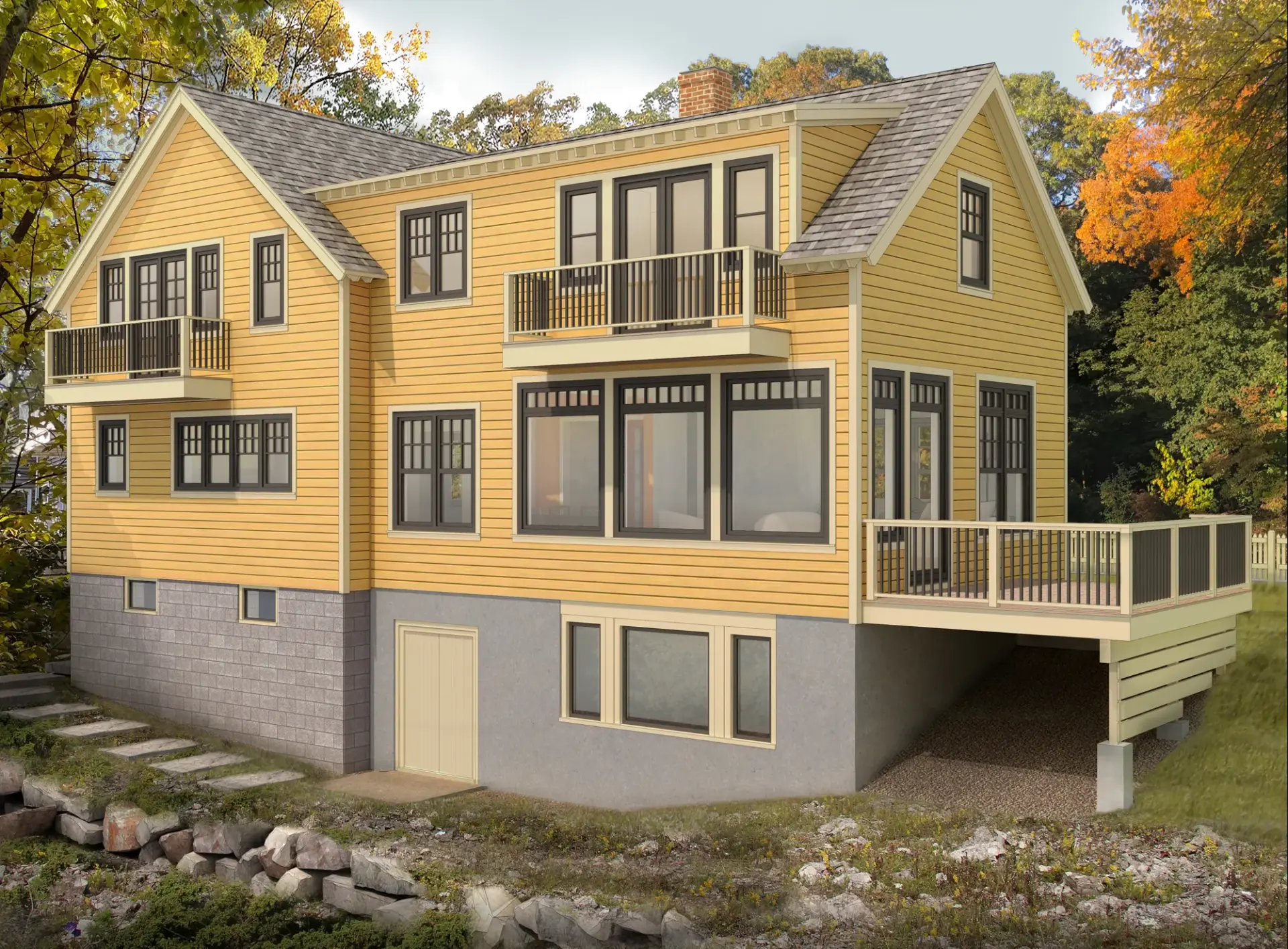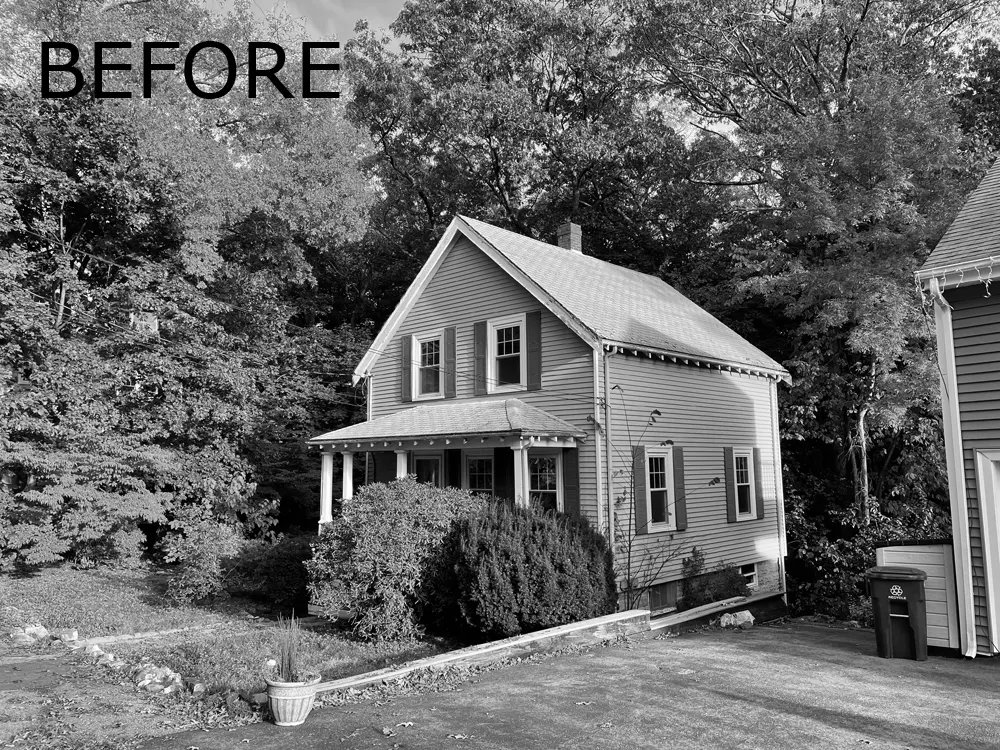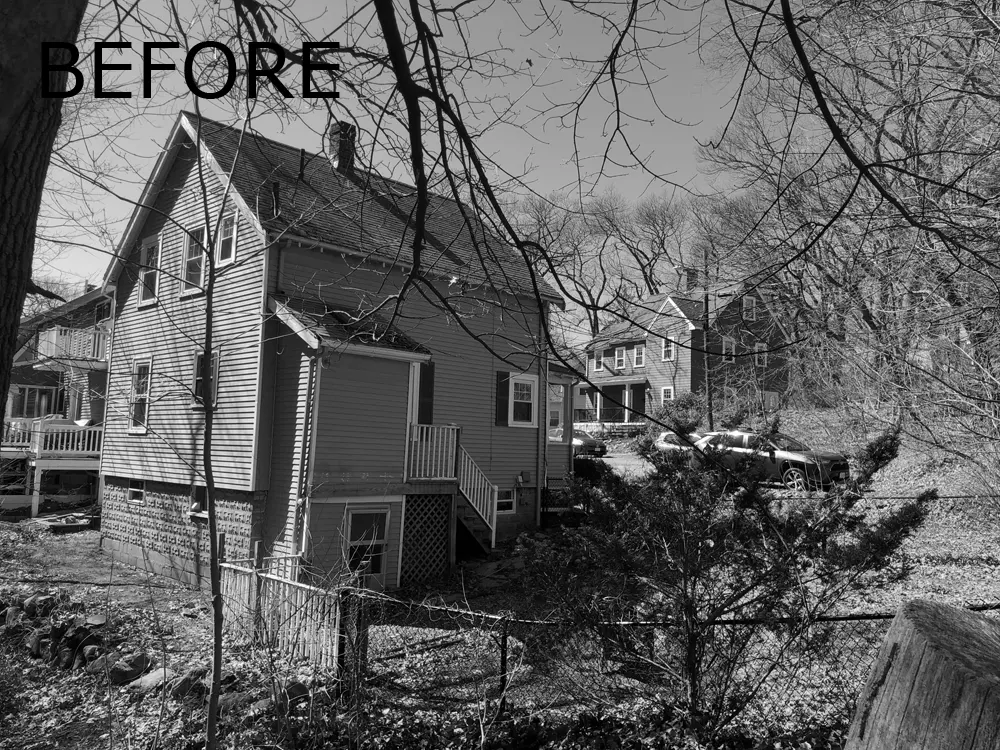 Net zero homes don't consume more energy than they produce. This energy-conscious client wanted to renovate their small home and achieve as close to net zero as possible, given both their budget and site restrictions. Seemingly simple, this small house with an addition proved to be more complex than it appears.
Christopher improved this Arlington home's energy efficiency by using continuous insulation for the entire reconstructed envelope, fully enveloping the house with thickly insulated walls. European tilt-turn windows complemented the design to reduce energy consumption further. Solar panels on the southern exposure, and a wood stove, completed the energy self-sufficiency efforts.
Tucked up against a wooded urban park, the property provides a feeling of being in Vermont. Further developing that feeling was a primary goal in reimagining this home. Christopher organized spaces to look out over the park through new large windows placed to blur the distinction between inside and out. The homeowners now seem to sit among the trees.
The home's heavily wooded site was the main attraction to the small house but also limited the ability to produce solar power. Yet, we came close to net zero. The home will have an official HERS rating (Home Energy Rating System) once completed.
-Rendering: Cody Pratt