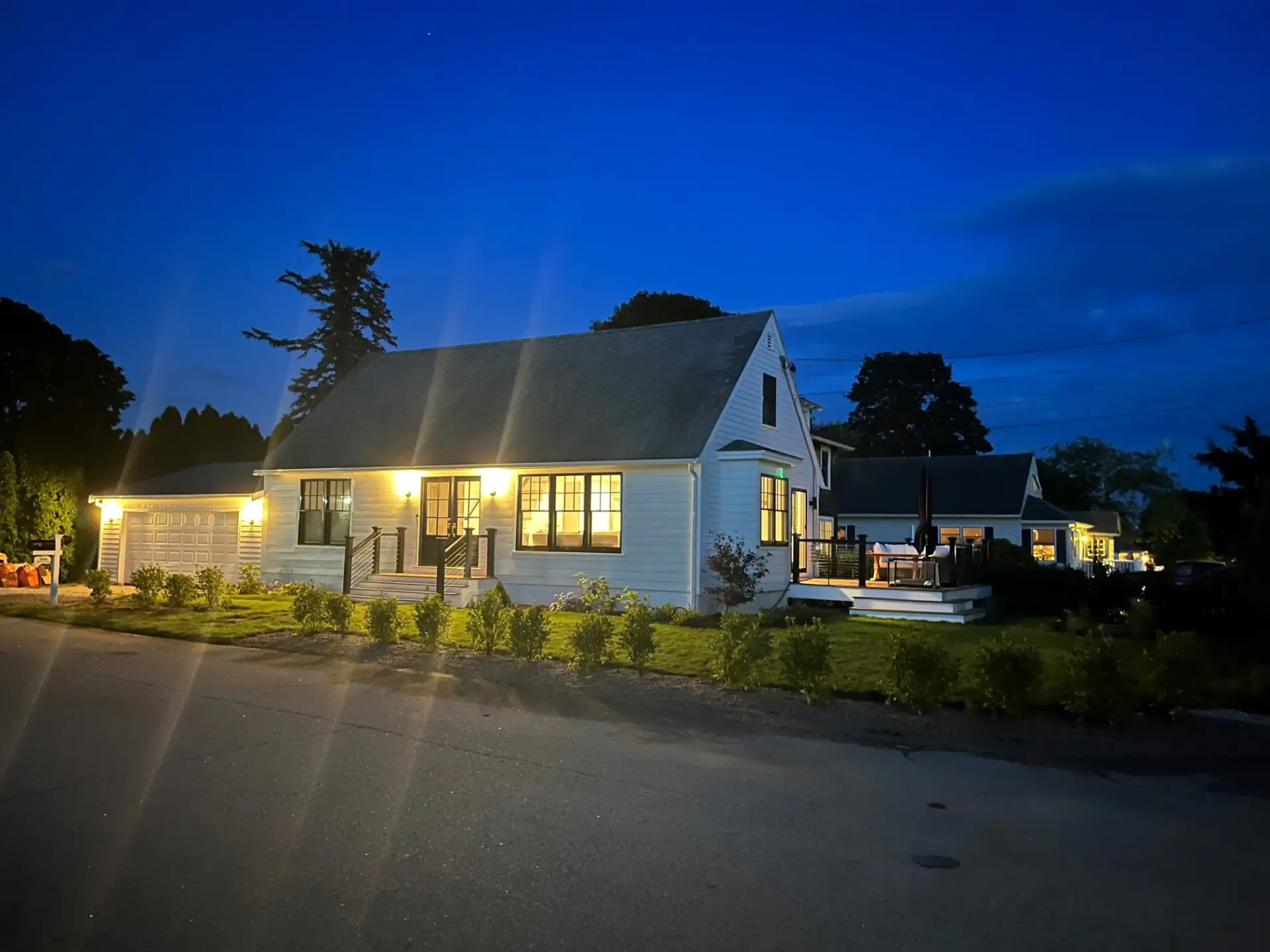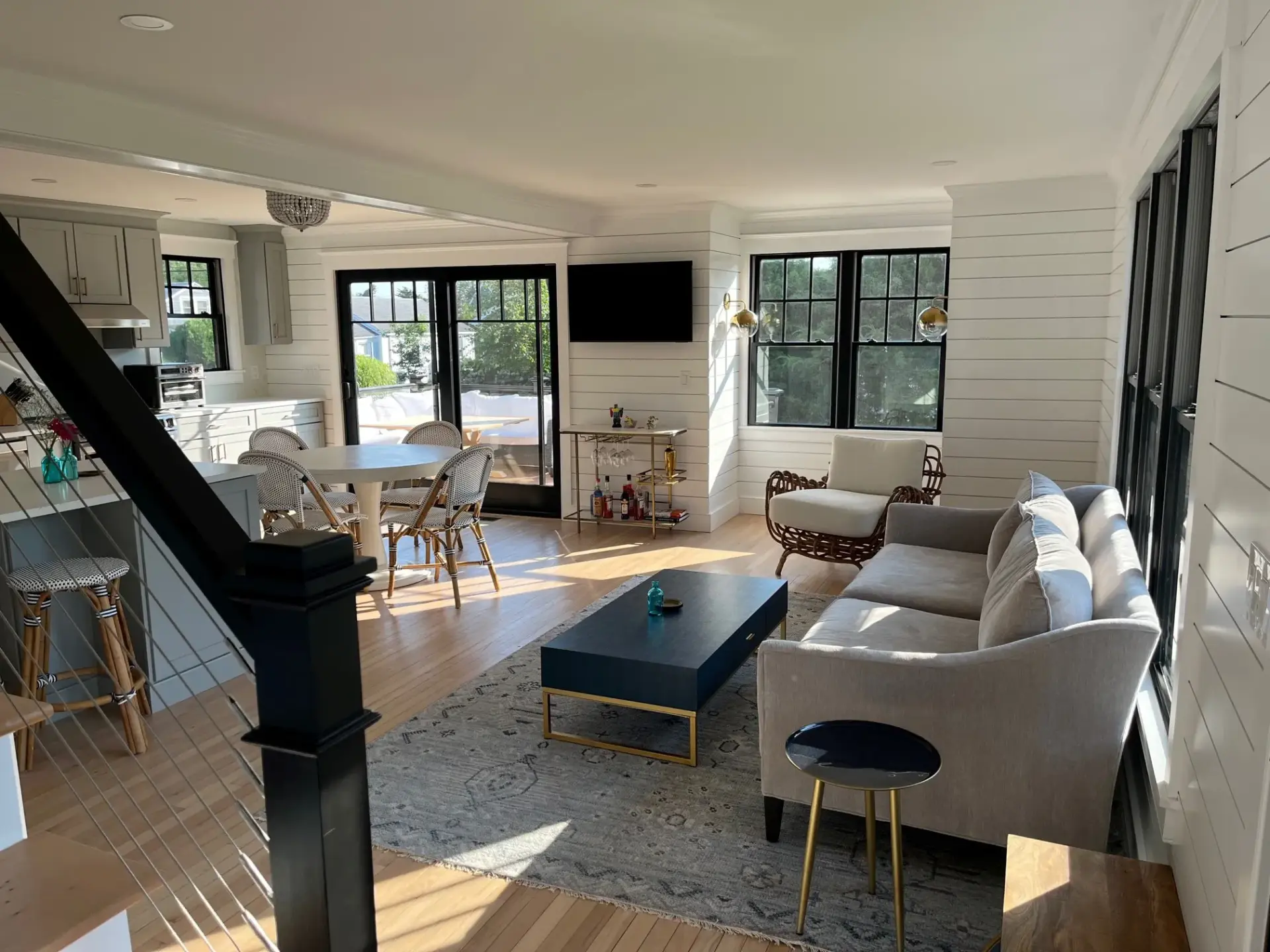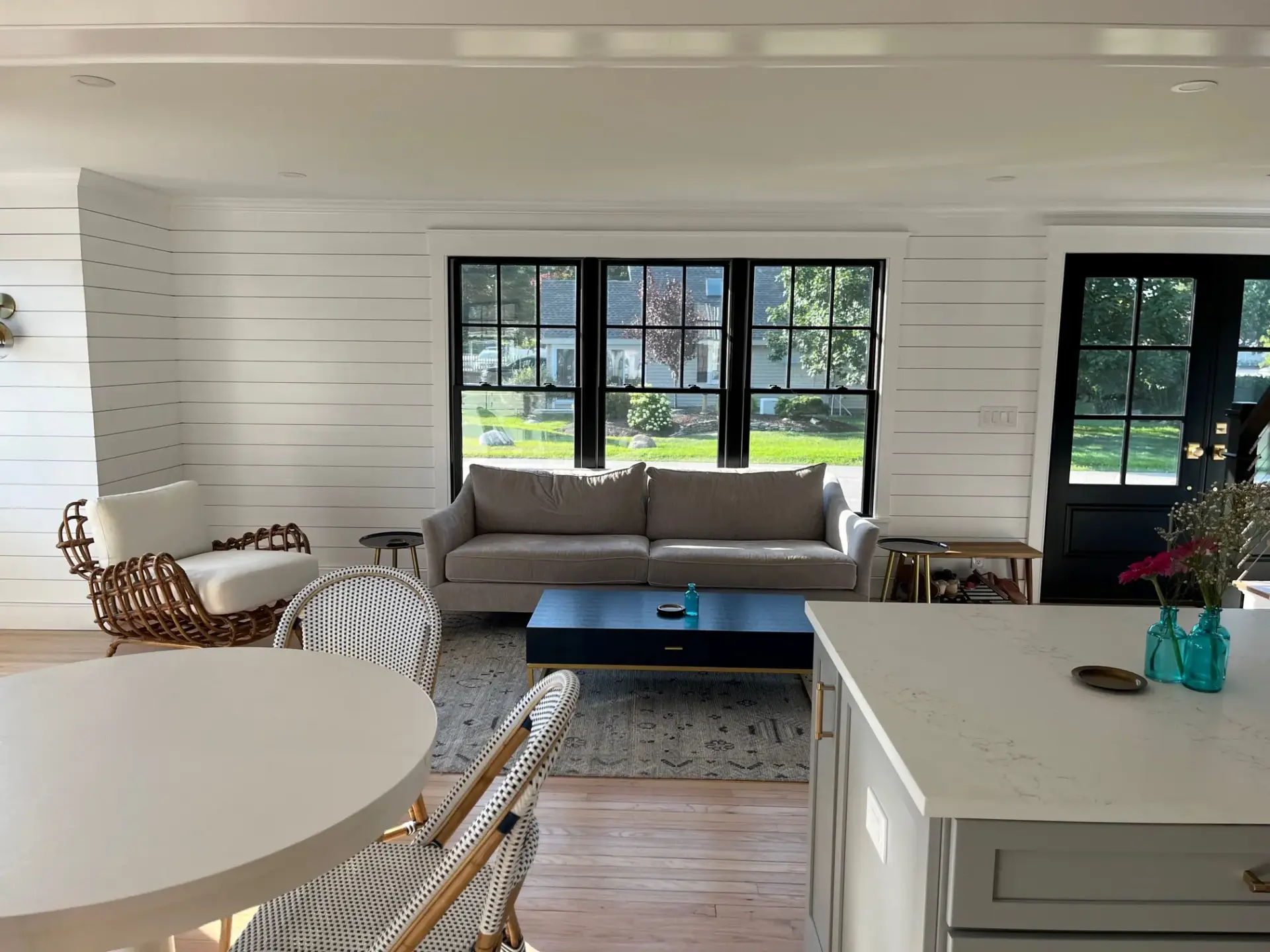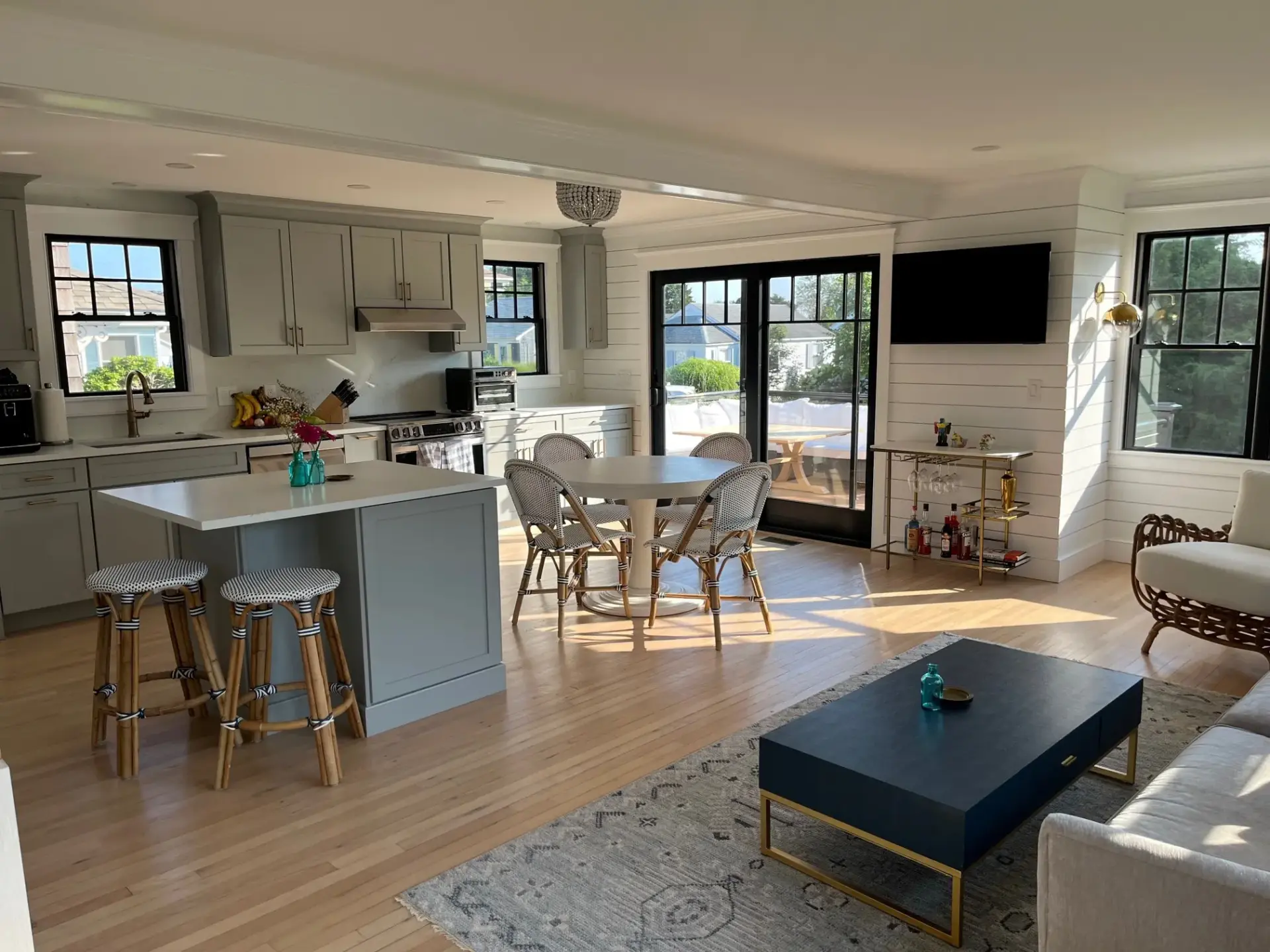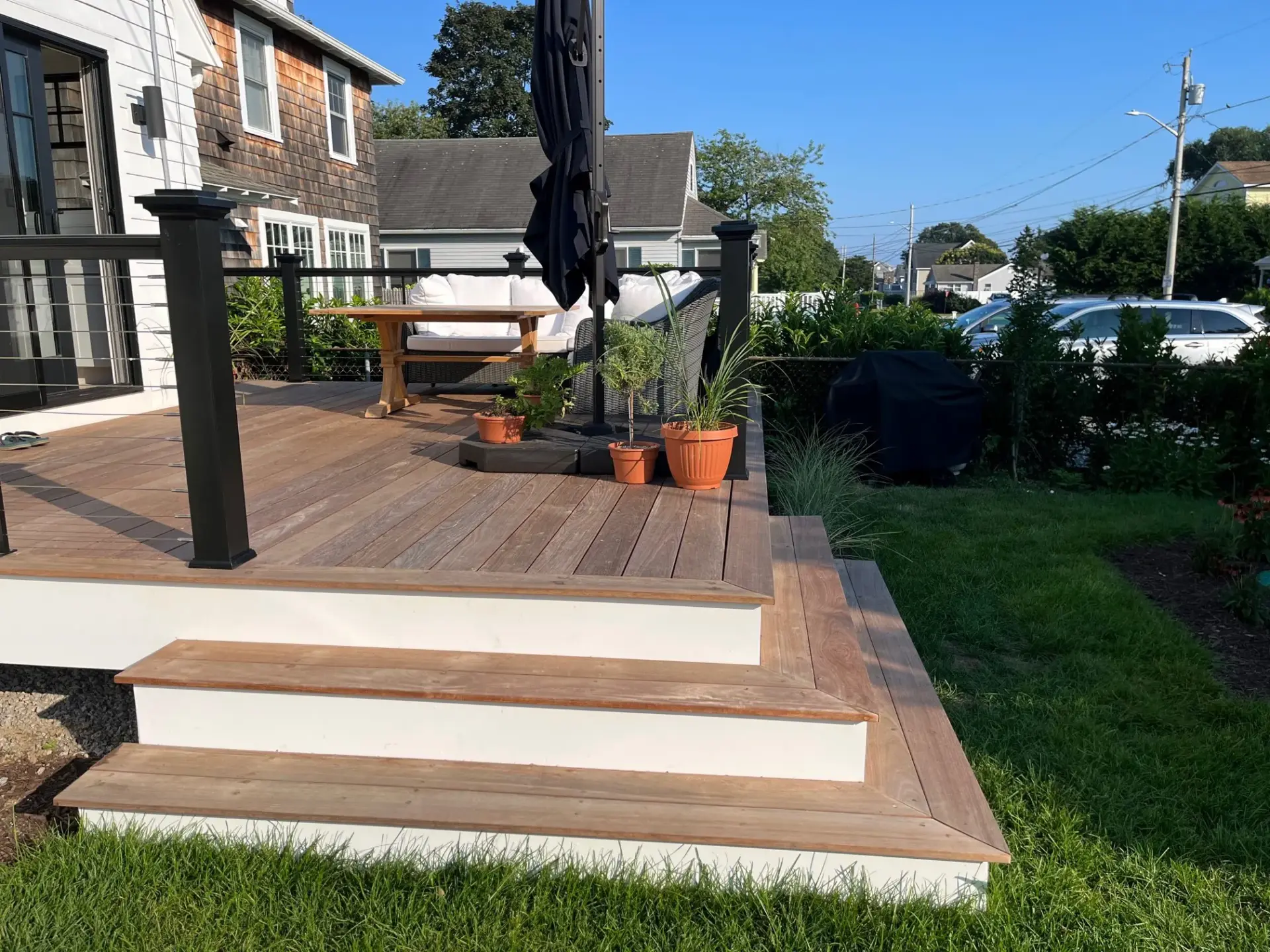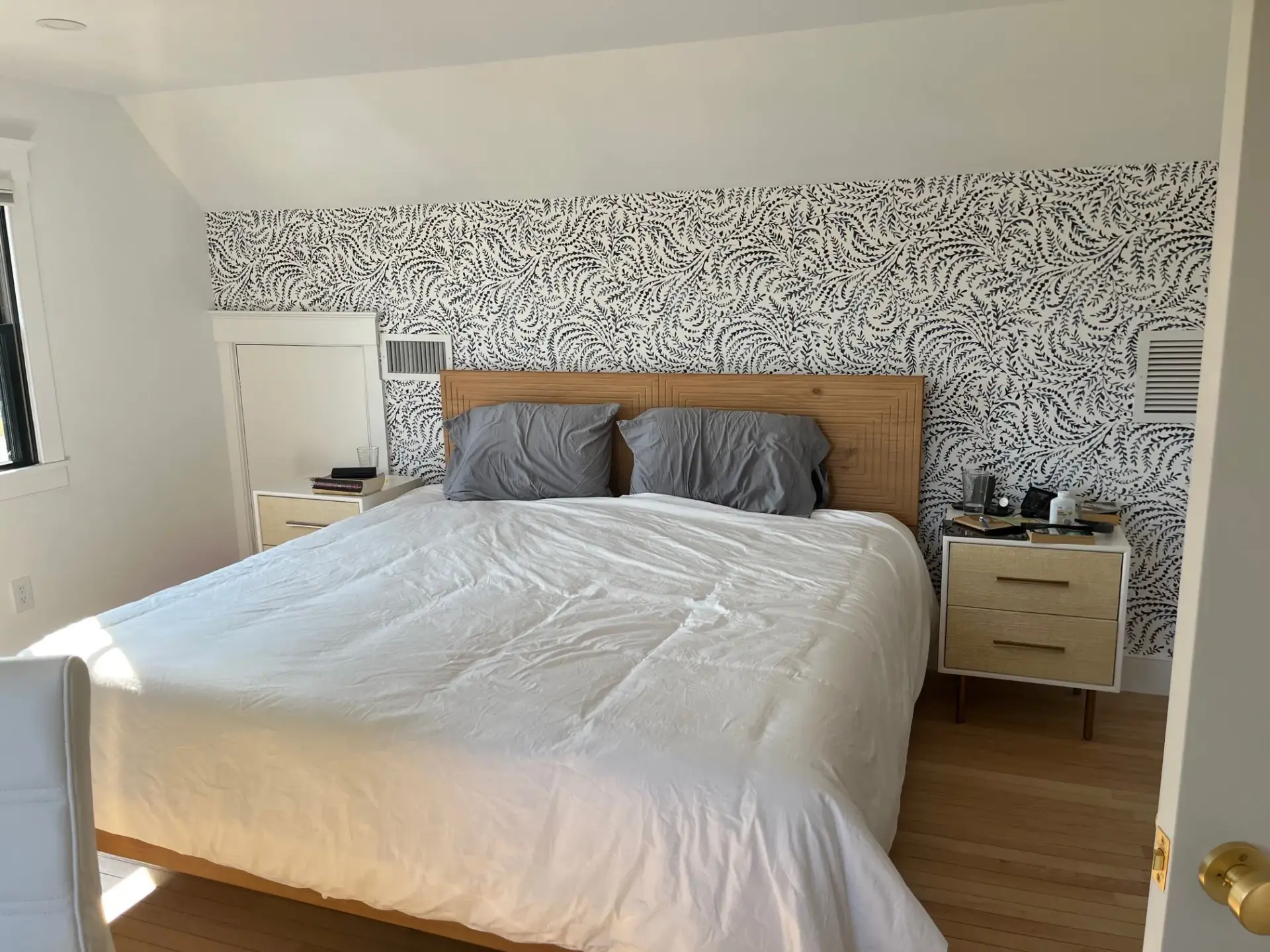 black on white bedroom master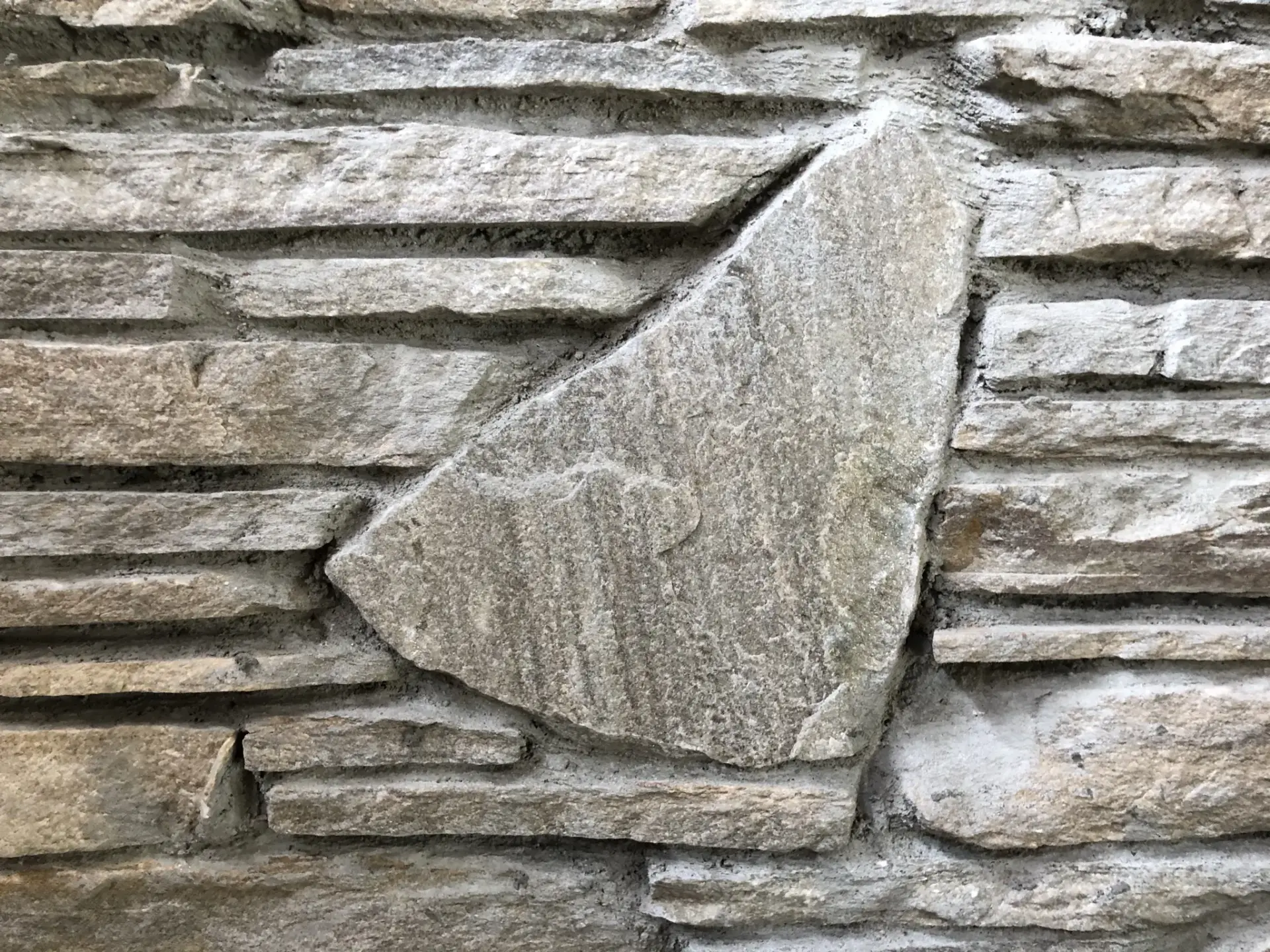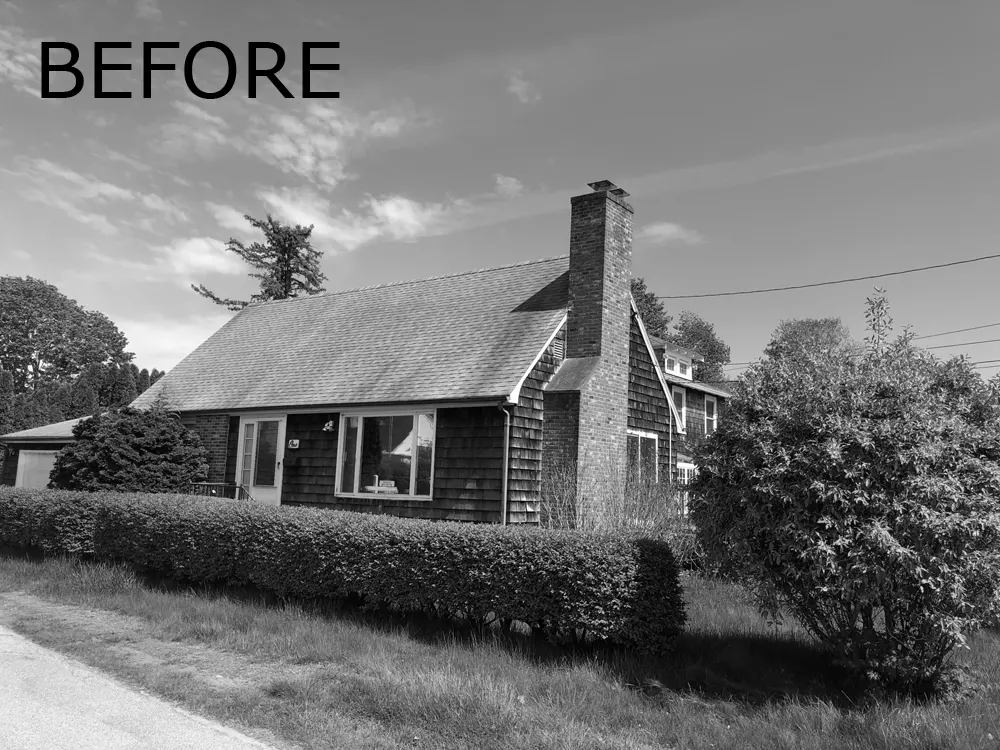 Black windows within a white backdrop are both classic and currently a popular design trend. This modern look inspired the owners of this Westerly home, to transform a stodgy, stuffy, run-down house into a seaside summer retreat.
Through a selective demolition process, we removed a failing chimney, a bearing wall and outdated features. The wall removal facilitated an open concept, while the chimney removal allowed for more sunlight to enter the home and expanded the view to the sunny side yard.
The reconstructed deck and new design enhance the connections to outdoor living. Nickel gap siding, both inside and out, also bring an indoor-outdoor feel to this seaside summer retreat.
Christopher designed the home so that a full second floor could be added when owners decide to expand upward without disrupting the newly renovated first floor.