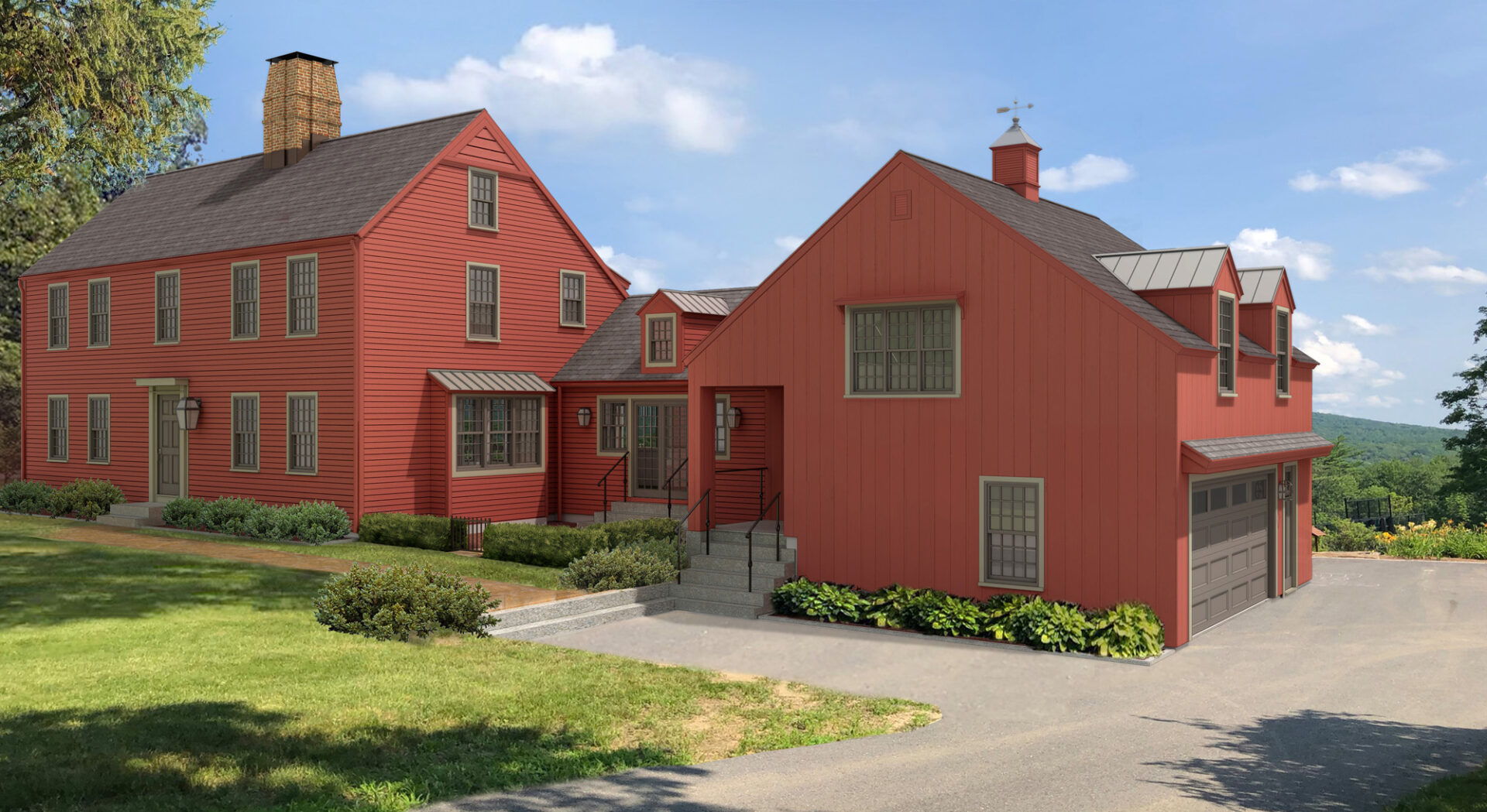 211118 579 OMR front view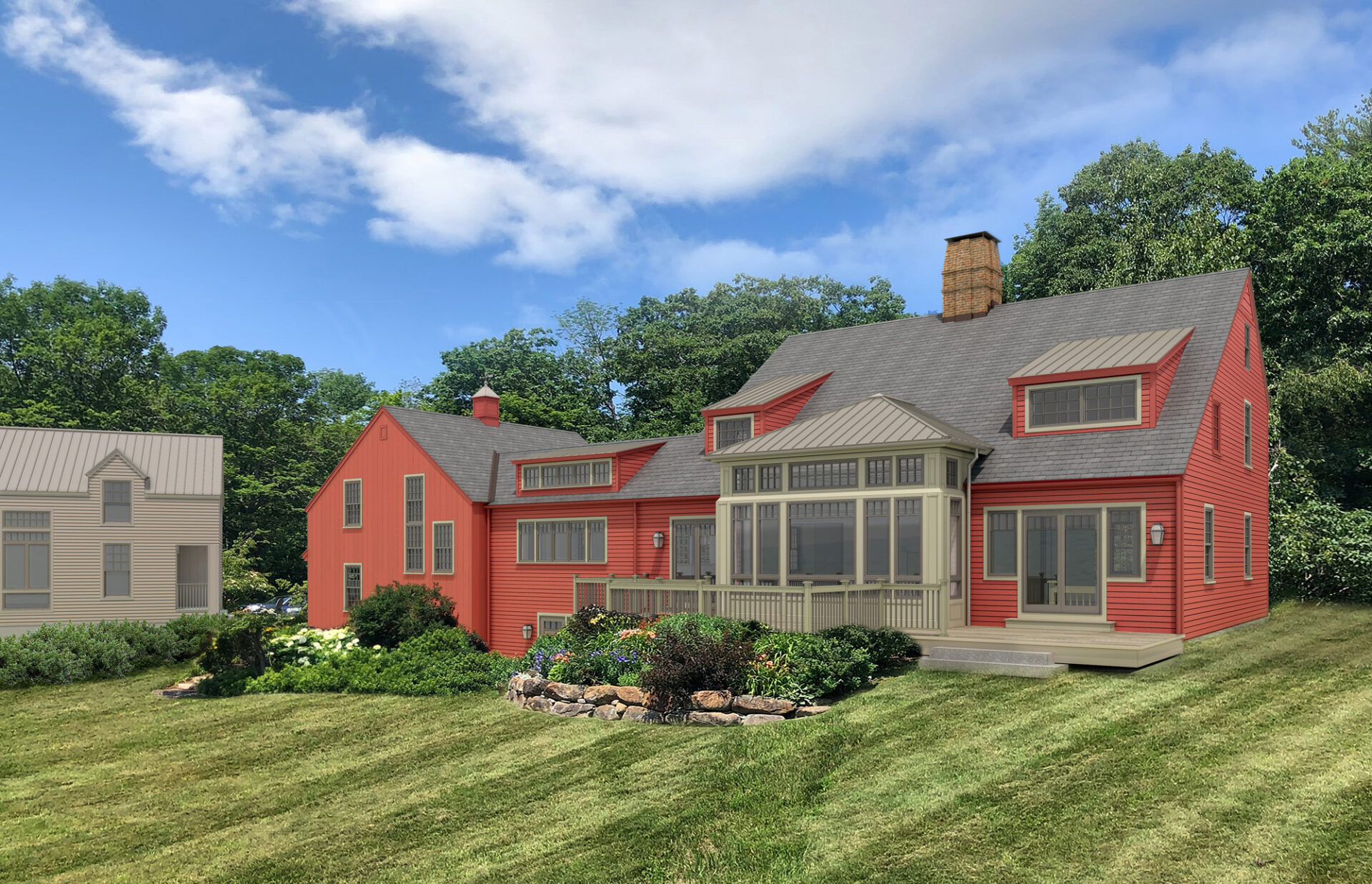 211118 579 OMR back view red taupe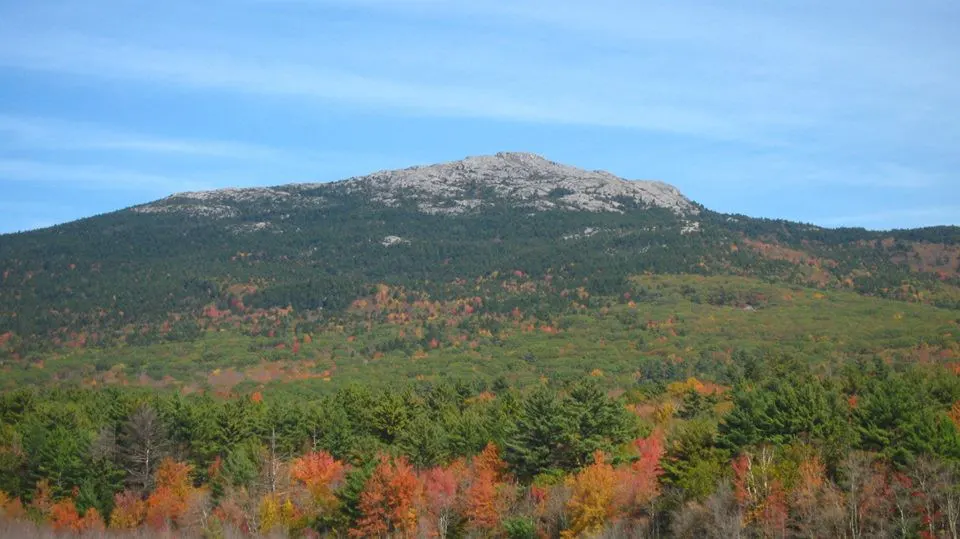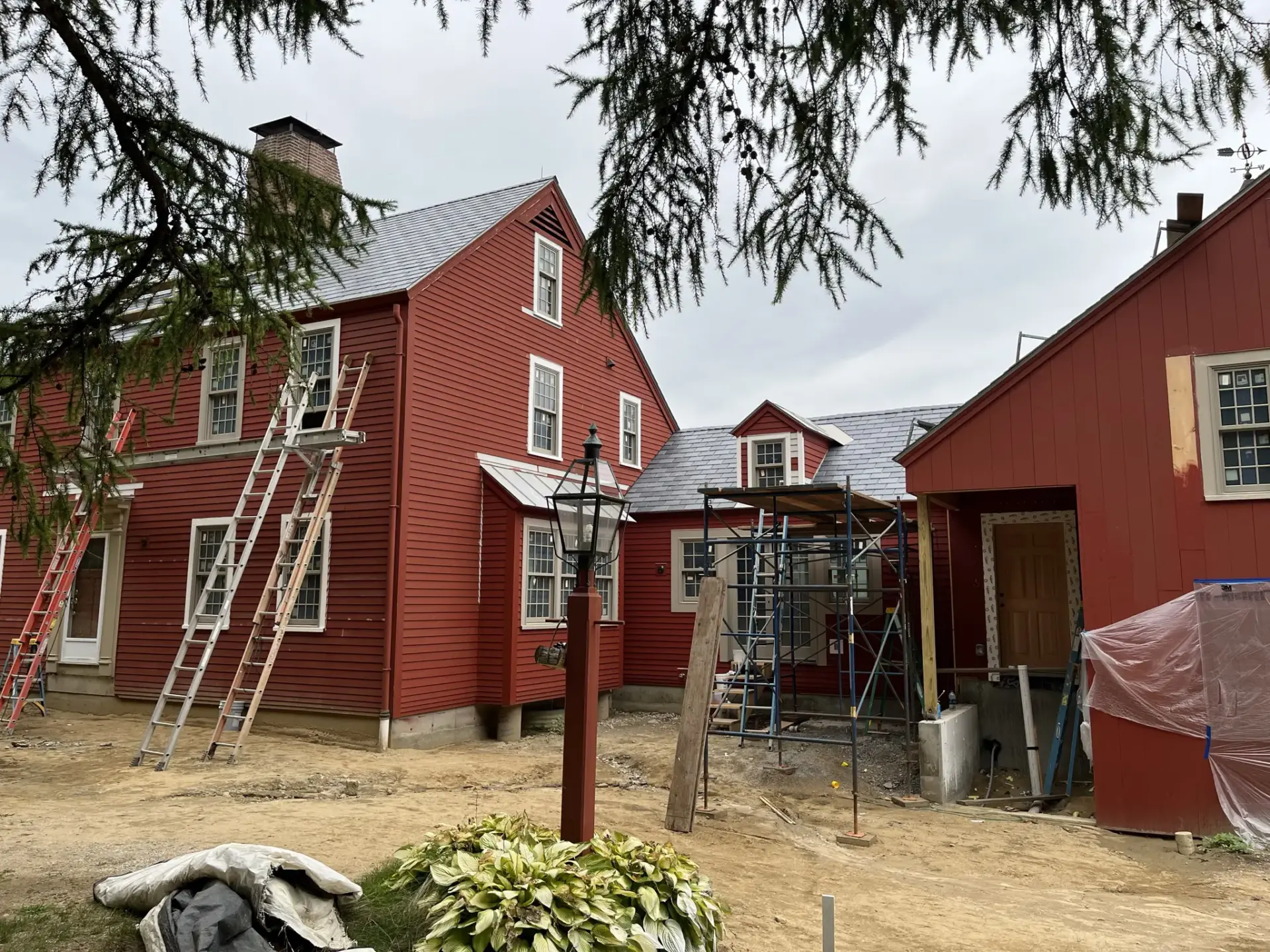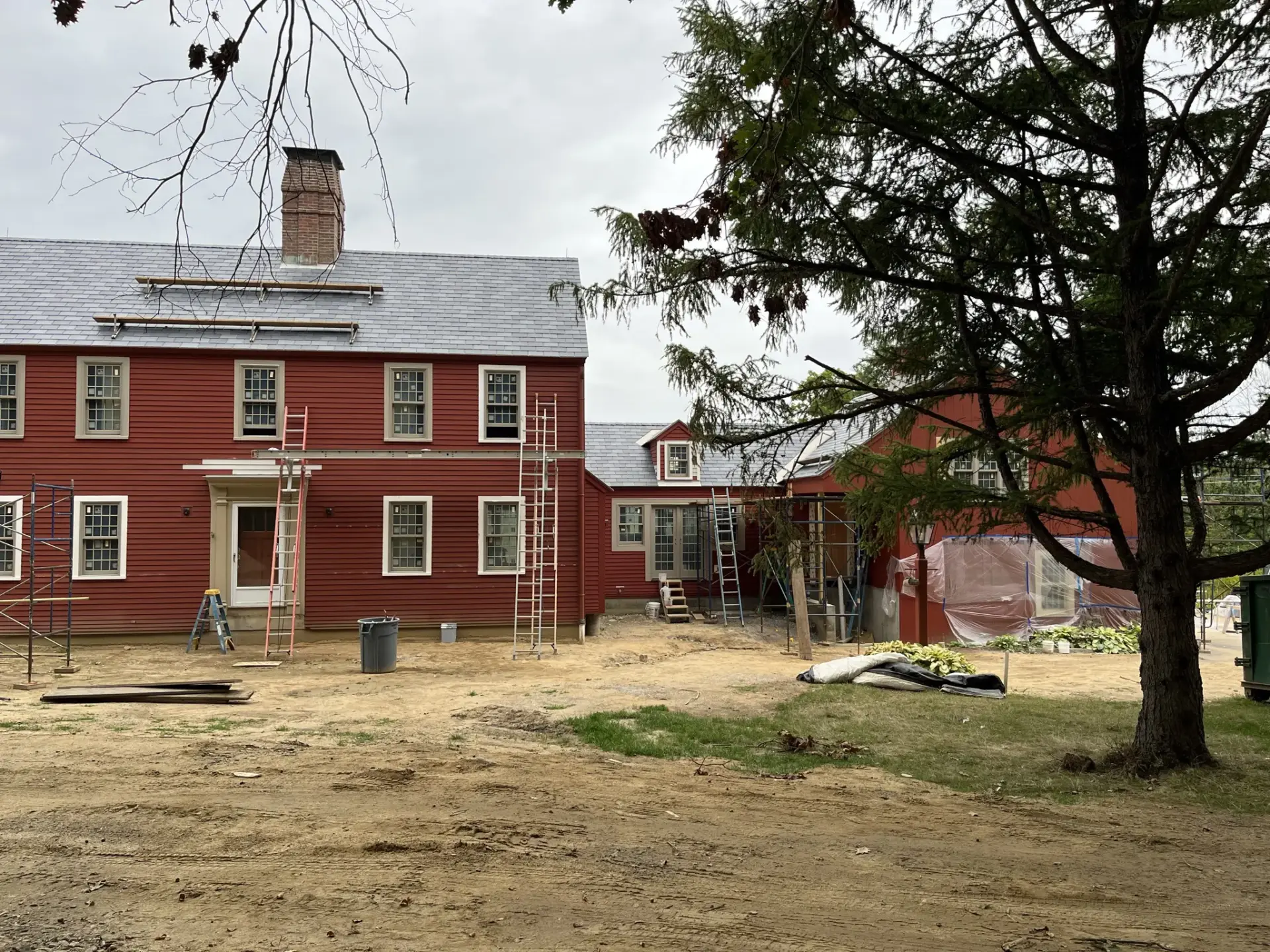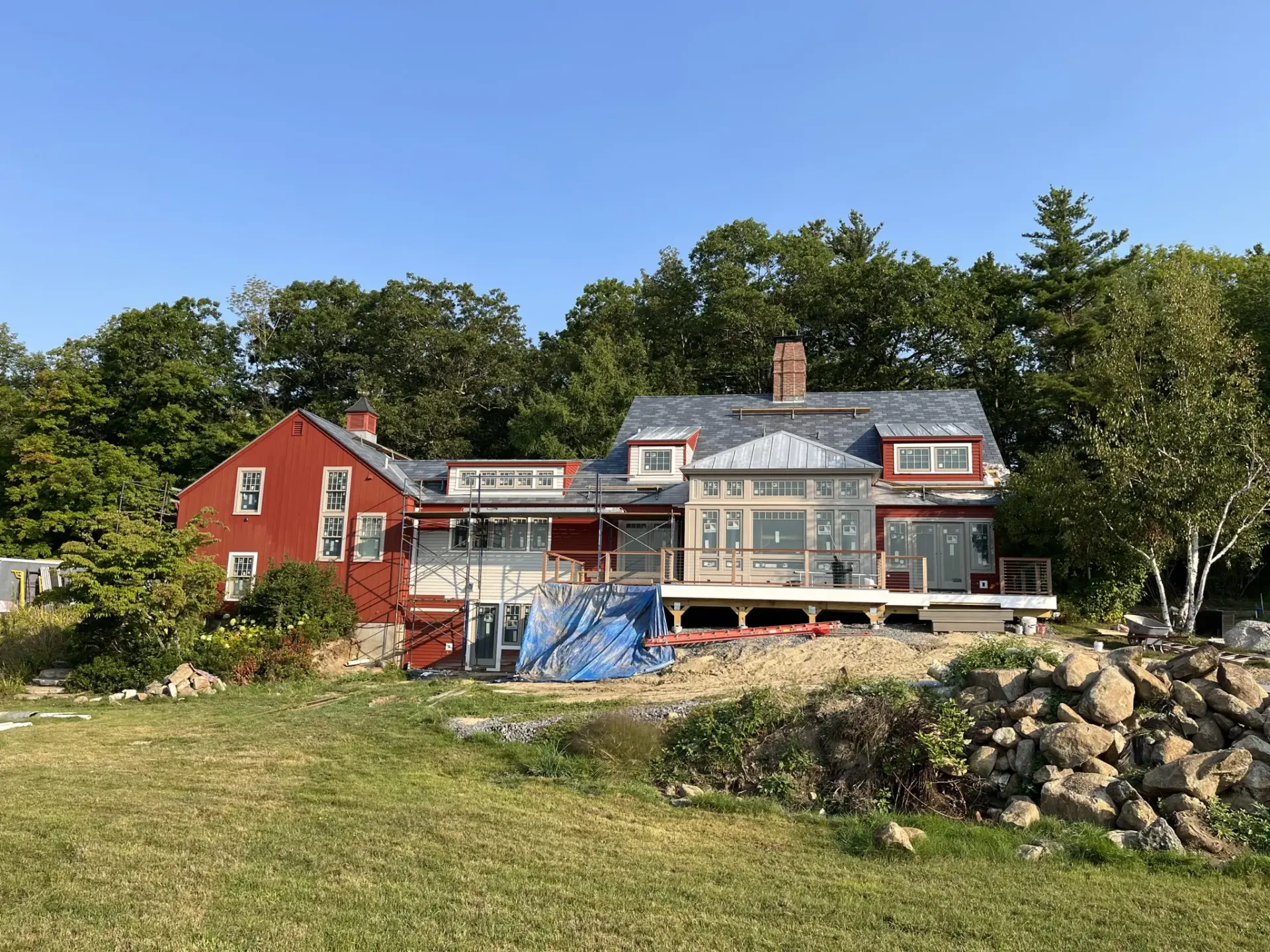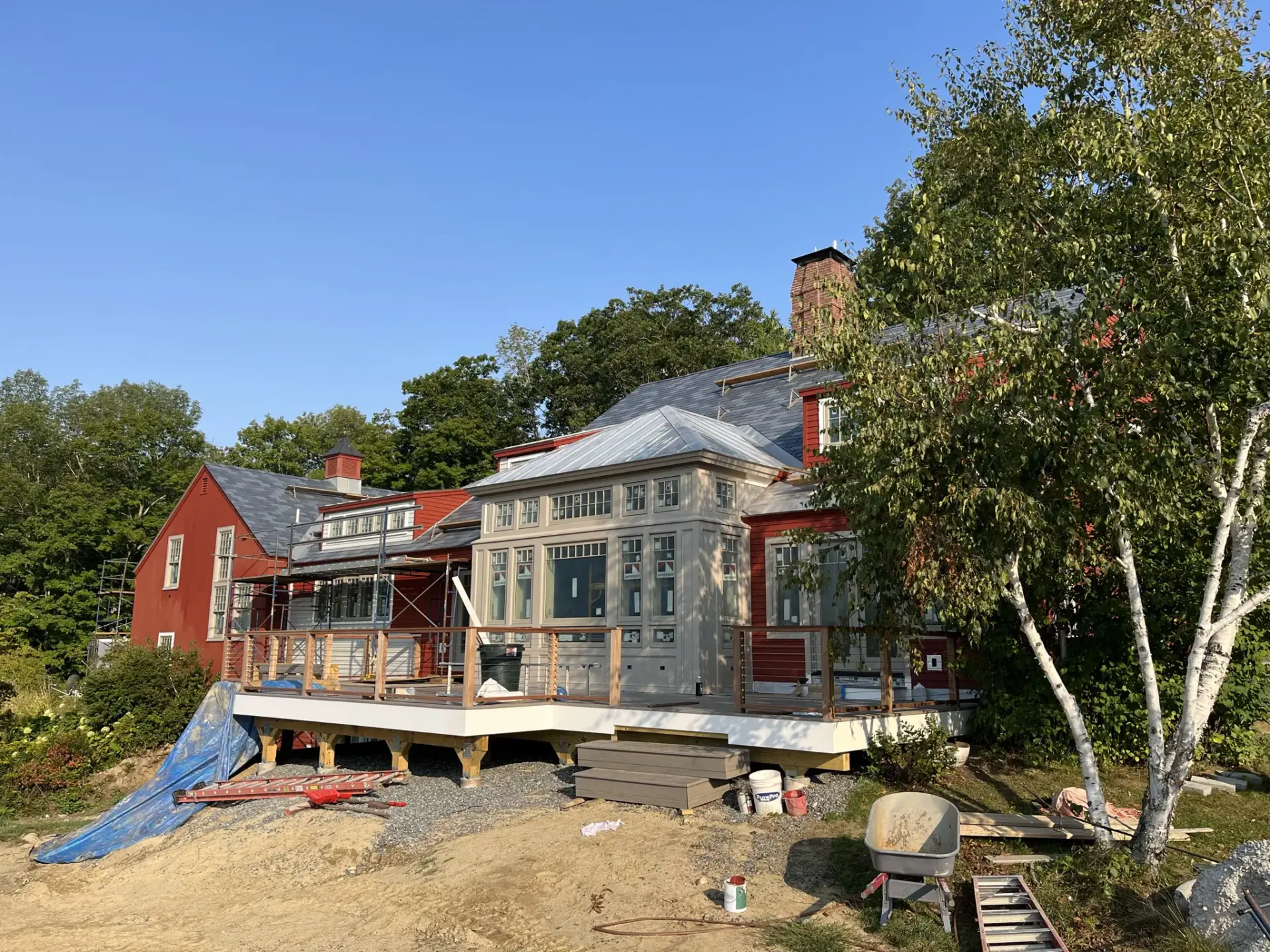 The homeowner's original Royal Barry Wills design embodied the classic character for which this architect is famous. The home also possessed the colonial trappings associated with this style of historic replication: small boxy rooms with low ceilings. What was most surprising was the lack of attention paid to the home's dynamic view of Mount Monadnock, which was almost completely obscured from inside the home.
The primary goal of this whole house renovation was to maximize the stunning mountain views. Also important to the homeowners was to modernize their home with larger feeling spaces and improve the entry functions.
Using the English concept of an orangery, the almost useless space of the salt box roof allowed Christopher to raise the ceiling height adding definition to the central living room and copious windows fully exposing the view. The kitchen also expanded upward into an unused attic space. Replacing the upper cabinets with large continuous windows gave the kitchen a new mountain view. A portion of the garage gained new life as a mudroom, powder room, closets, and a pantry. Arriving at the new entry of the house, is an herb garden. Through French doors, the renovated kitchen engages this garden space while further opening the house to air, light and view. Adding dormers to the salt box roof, the second-floor expansion created an office and additional views to the mountain from existing spaces.
The redesign preserves the historic character for which Wills was famous while enjoying a new language that's much more open and friendly to how people use living spaces today.
-General Contractor: Williams Construction
-Rendering: Cody Pratt