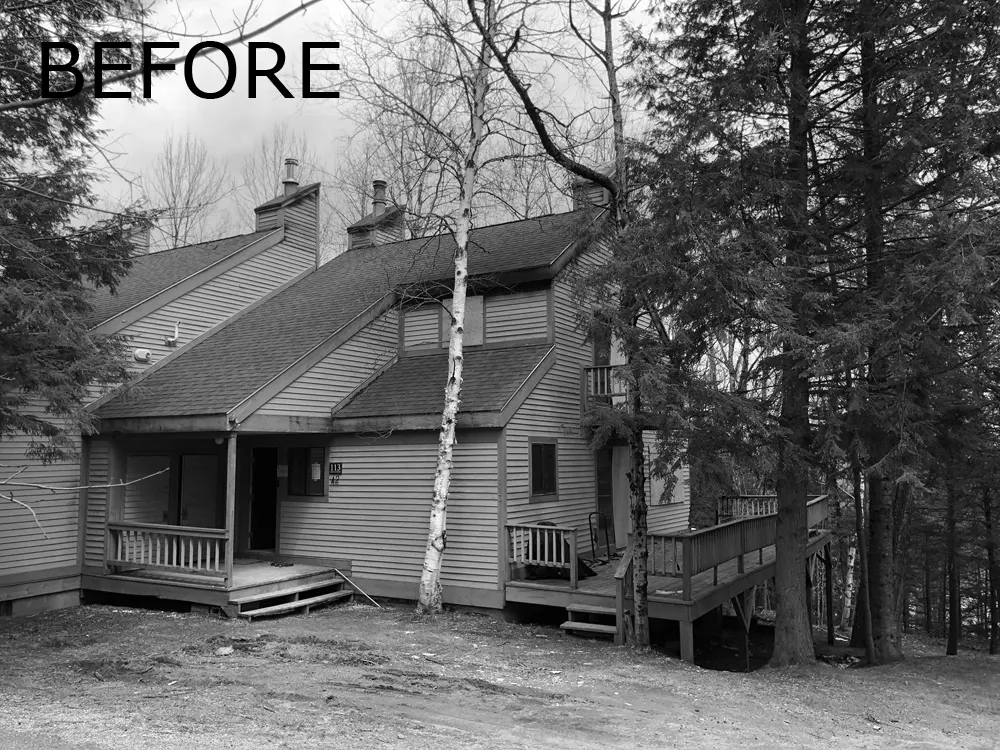 Steps from the slopes, this Vermont ski house was reduced to charred remains by fire. Before the fire, the living space was too small for the homeowners needs, and lacked natural light making it feel cold, dark, lifeless and disconnected from the greater community.
In the reimagined house, Christopher enlarged the living spaces and re-oriented the entire home. The original kitchen blocked most of the winter sun and view to the community. The former kitchen space is now a dining room with wrap around windows. The addition, situated on the southeast corner, brings in much needed natural light from the south, while maintaining beautiful views of the forest to the north. Strategic placement of windows provides privacy from the nearby neighbors.
A wall of southern windows, and a charming deck in the front, provide a visual and physical connection for the homeowners with their ski community while offering warmth on sunny winter's days.
-General Contractor: Cross Construction Company LLC