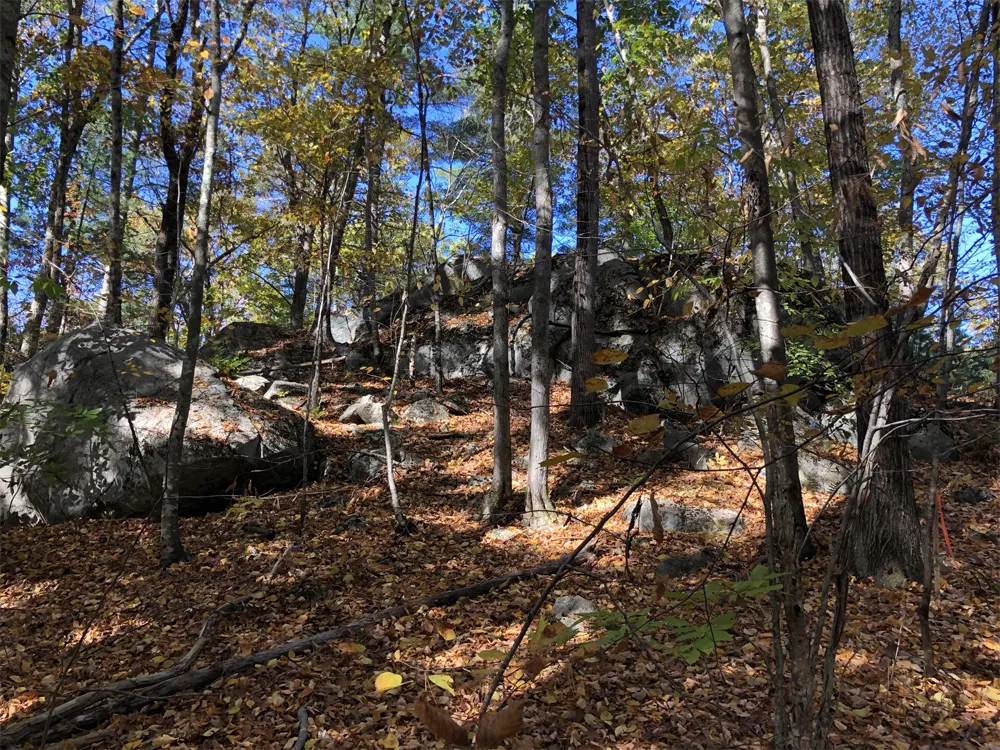 Thought to be a challenging site to develop, the client sought a house with the view of a stunning geologic rock outcropping taking center stage amongst the wooded site. However, the area's natural terrain made reaching the view challenging, presenting a design problem in need of a dynamic solution.
Drawing from Wright's use of sloping land, Christopher graded the site with a retaining wall at an angle to the slope, gradually increasing in height. The method being more structural sound than a straight wall while more comfortably nesting into the natural landscape. The wall created both the needed level ground and allows the home's first floor to nest high in the landscape, close to the height of the outcropping. At this elevation, the homeowners can engage with the geological marvel from the comfort of their living room. The double cantilevered bay reaches further toward the outcropping, expressing the intent to reach this formation.
Designed for an empty nester couple, this two-story home has guest suites on the upper floor. The traditional saltbox form keeps more of the living space on the ground floor, in step with the homeowners' anticipated use of the space. The homeowners' decided to forego a cathedral living room in favor of a more compact design. To compensate, nine-foot ceilings throughout the first floor, in conjunction with large windows, provide the grandeur they desired. Open stairs lead to the second floor and basement for additional living space for extended family gatherings. The above grade basement provides direct access to the natural landscape and the ability to walk into the woods and climb the outcropping.
-Rendering: Cody Pratt